The Long Overdue Blog Post
24 February 2017
4 Years. It has been 4 years since my last blog post. A lot has happened since the last post, which, oddly enough, was about new things in my life. I have since abandoned the USB CIV project I mentioned last year. In fact, sold the radio that it was intended for, as it had fallen out of disuse. I've moved 3 times. My new car is no longer new. An old truck and another car with no motor in it has joined the motor-pool. I still have my "new" job, and still enjoy the shit out of it. I've loved and lost. Started and ended a business. In some ways I've matured, and in others I've stayed the same. My group of friends has almost entirely changed, but has also grown. An entire presidential term has passed, and at the end of it, arguably, elected a poor choice from a field of poor choices. Actually, all of 2016 seemed like a series of poor choices.
I did make a good choice. I got a dog.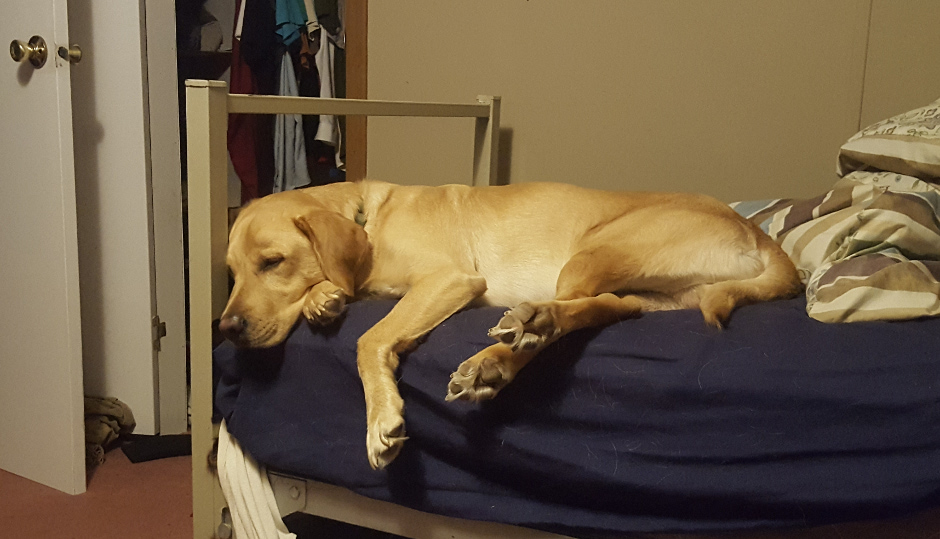 So, being that it was 4 years, there's a lot that's happened since. And it's hard for me to remember every off the top of my head. But fortunately, I've had one thing by my side the entire time. A phone. With a camera. So, dusting off the photographic archives, let's go back and explore what's happened through the eyes of my phone.

Not much about this part of the job has changed much for me, though, this year I ended up with no football weekends assigned to me. That said, the view from the stadium has always been a good one. This photo was taken from the absolute highest point I could reasonably get to before one of the earliest games I went to. Once you're up at this height, you realize just how rural the area actually is. Sure, there's a few huge buildings on campus, but the ratio of buildings to trees still swings towards green.
The past 4 years at this job has been great – sure, there's days I really don't want to be at work, but there are many more days that make me enjoy my career path.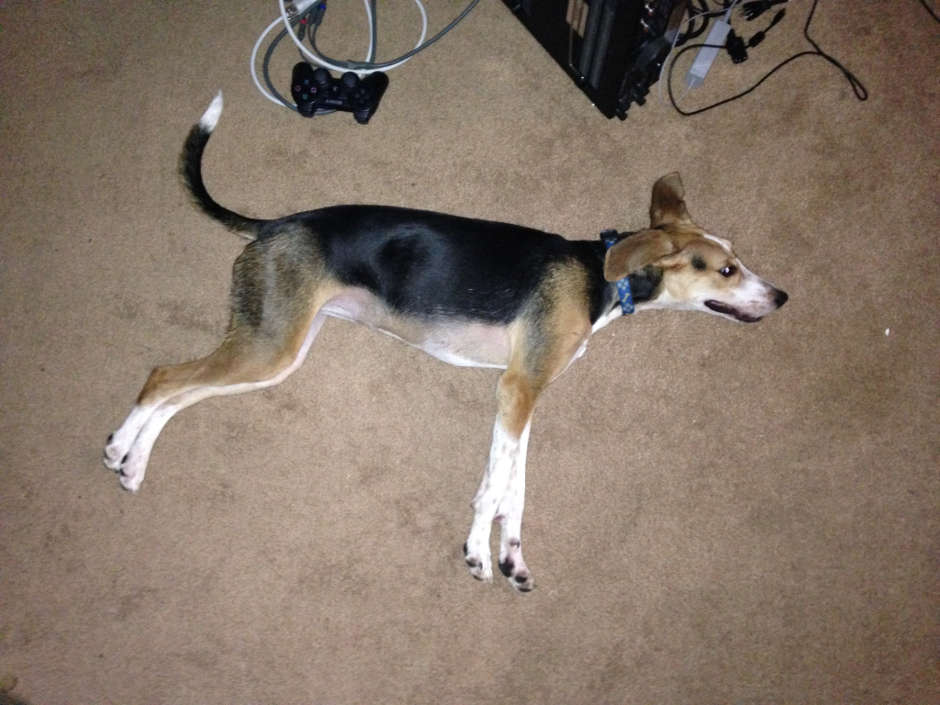 Before I got my dog (more on that later), my (now) best friend/housemate Tyler adopted this graceful dog. Kaylee. Her name is Kaylee. Yes, named after this Kaylee. See how lovely she is? This is the kind of adorable behavior I deal with on a daily basis. She makes adorable noises, is super happy to be around people, and is just the most awesome little dog. She's a princess, and she knows it. She is 100% befitting of her name.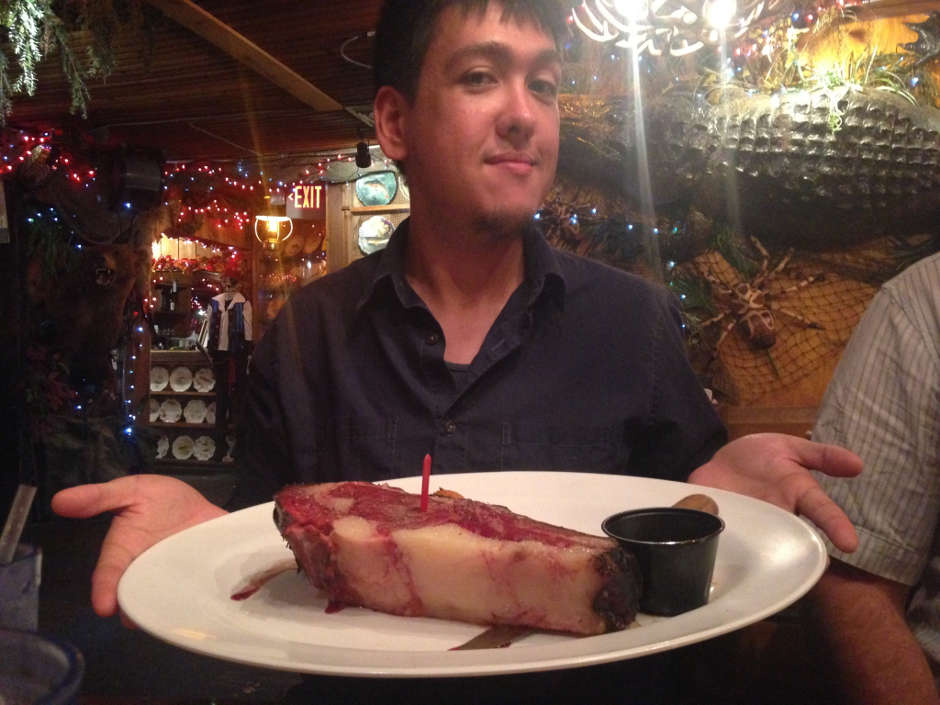 It's a HUGE steak. It may look like a raw slab of meat, but trust me, it was cooked. Cant' quite remember what the name of the restaurant was, but I do remember this was on the trip Tyler and I took to see his sister, Kari, for her 25th birthday. It was a much needed vacation. Florida has some great weather. Who knew?
This trip become one of many trips to Florida for various vacations, reasons, and occasions. The drive is long, but the destination is worth it.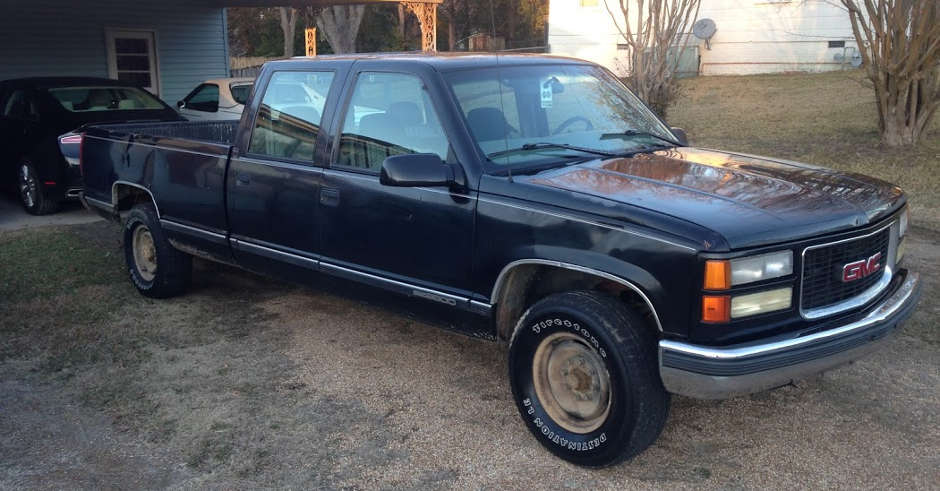 Lou-Ellen. A truck so long, she deserves a hyphenated name. A truck so long, it takes a year to pass. It was cheaper per pound than a cheap steak. It's been extremely reliable for a 20 year old truck with over 200k miles on it. It was obviously maintained by the previous owners, as nothing major has come up, besides normal wear and tear. I mean, the body might look like sin, but it runs. Well. Which is precisely what I like about it. I don't have to worry about door dents, scratches, mud, dirt, etc. The body has more dents than a golf ball, and the interior is 100% vinyl with no carpeting, except on the back of the seats, for some reason.
In the two years I have owned it, it has been used to retrieve a trailer, haul ATVs, trailer broken cars, gone on a few road trips, and more. It's living the good life now, and I've heard the previous owner is glad to see the truck still being well loved. And well loved, it is.

Probably one of the most unconventional locations to hold a marriage ceremony, it 100% fits the couple who got married here. This was the second of a string of weddings I've gone to in the past 4 years (the first I oddly don't have photos from). The groom is an engineer working for ULA, and the bride an awesome artist. Both HUGE nerds. Which is probably why we're friends.
The ceremony itself was extremely entertaining, which, once again, totally fit the couple's personality and style. The reception was held with an excellent view of rocket ships, while the dance floor was under a former Soviet spacecraft.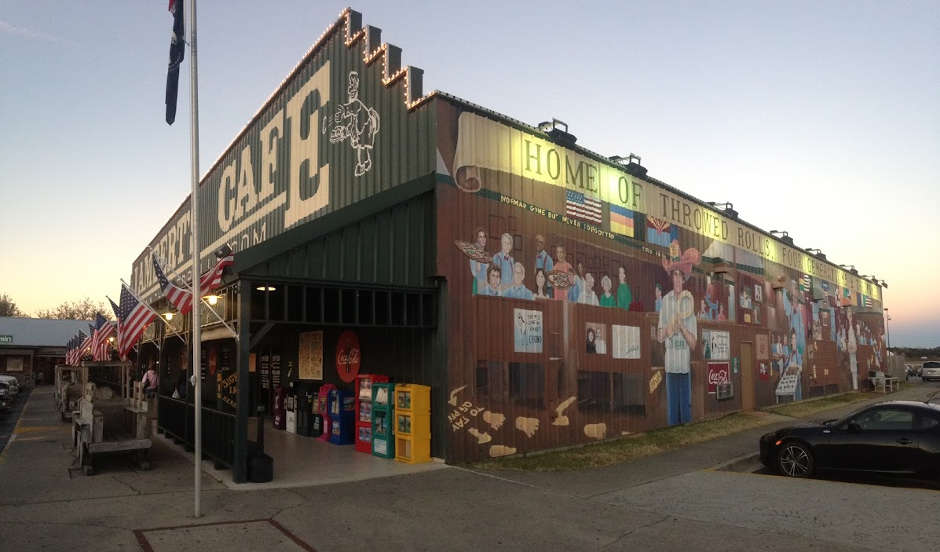 And, of course, on the way back, had to stop at the home of the throwed roll.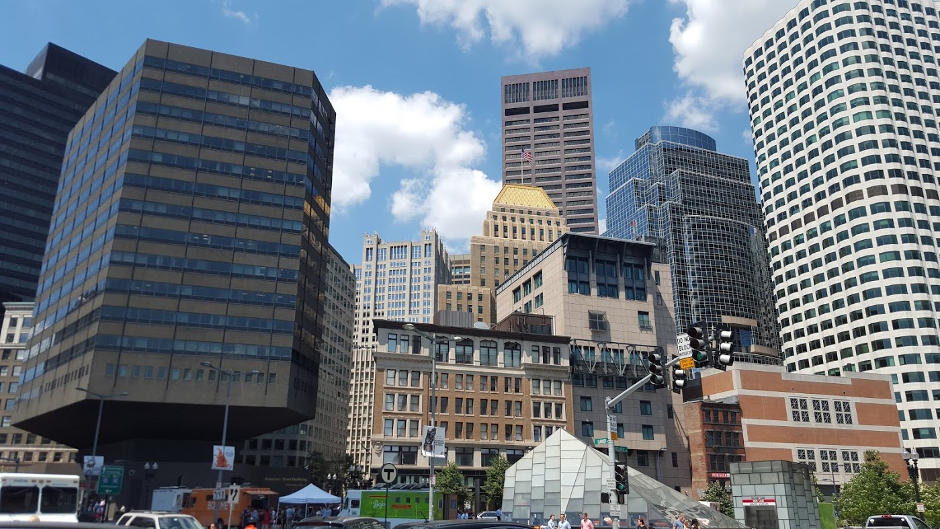 Ah, Boston. A beautiful city. I really wish I had more than a handful of days to have explored it, but I was only there for BroCon 2015. I decided, as I always do when I have free reign in a large city, to go off the beaten path and explore the non-touristy areas of the city (don't worry, I did some of the touristy stuff too – it is Boston after all). I found me some good bars, restaurants, and places to visit. I mostly ended up in the Cambridge (conference was at MIT) and central Boston area. I do regret not going North and seeing Bunker Hill and the U.S.S. Constitution.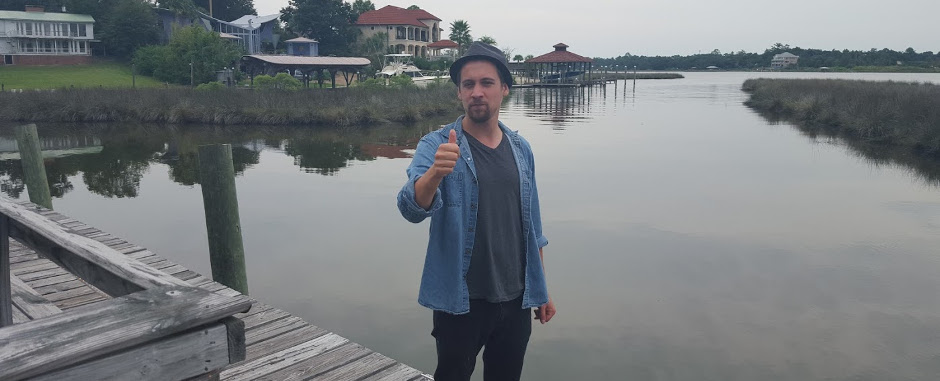 Olivier. One of the most interesting people I've met in a long time. Came down from Quebec to study reconstruction-era history. And what better place than in the epicenter of it. Here for only a year, he soaked in everything he could about the state – from visiting nearly every corner of the state to soaking in the culture. He absolutely enjoyed it all, and I feel like he got a holistic impression of what Mississippi is. The good and the bad. I could go on about the absurdity of Mississippi (and may in the future post), but needless to say, I believe he now understands the history he's studying much better.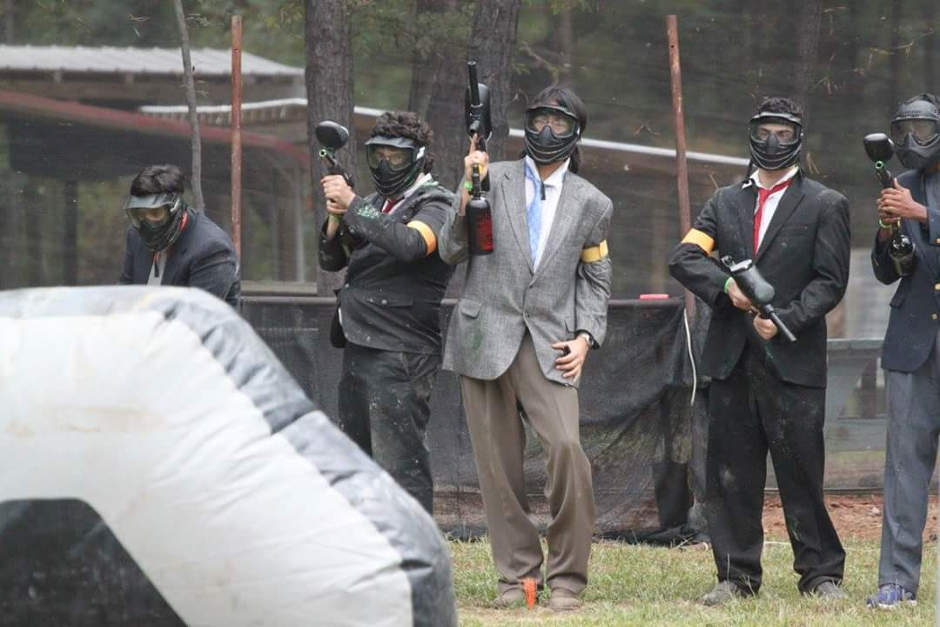 If you've never gone and played paintball in suits, it's an interesting experience, and I highly recommend it. I also advise getting thrift-store suits (like we did), because you WILL ruin it. This was the pre-bachelor party bachelor party for an old friend (remember the string of weddings comment?). And who knew, wearing a suit makes you a target everybody wanted to shoot. It was an exhausting day, but the venue made the event that much more special for us. After all of the large public games were finished, and most of the groups left, they gave us a few more private games on a smaller field so we could play against each other. That was the best.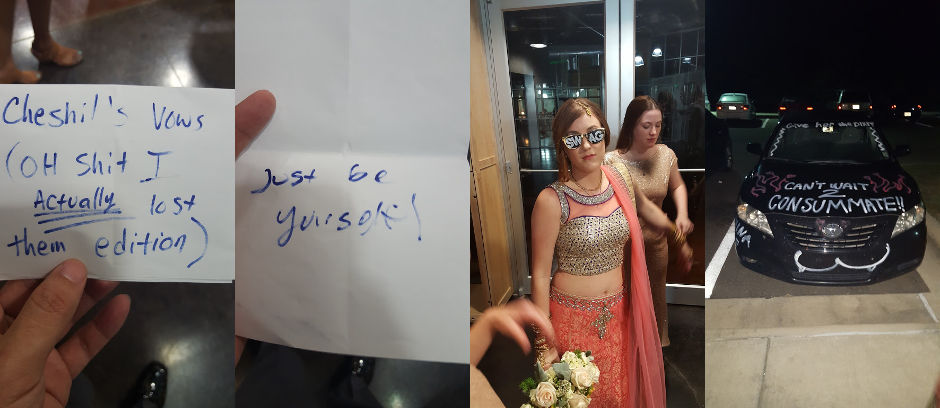 The wedding ceremony was probably one of most well thought out events I've seen in a long time. The groom is Indian, while the bride is of Irish descent. East and West. Because of the very different cultures each of their families come from, they decided to do a blended marriage ceremony and reception. Groomsmen and bridesmaids per western tradition (oh, yeah, I was in the wedding as a groomsman). The groom was in a tux, and the bride in a beautiful western-style wedding dress. The procession was traditionally western. They went through a traditional Indian wedding ceremony once they were on stage, and the groomsmen and bridesmaids participated in this. And, of course, the vows were lost. But the groom improvised well. The reception was wonderful. There was a huge Indian spread. The bride and groom switched to more traditional Indian garb, with a bit of personality to it. Speeches were made, champagne was had, and dances were performed (DJ'd by one of the weirdest DJ's ever hired). By the end of the night, everybody was tired, but happy.
And, of course we had to vandalize, I mean, decorate, the happy couple's chariot.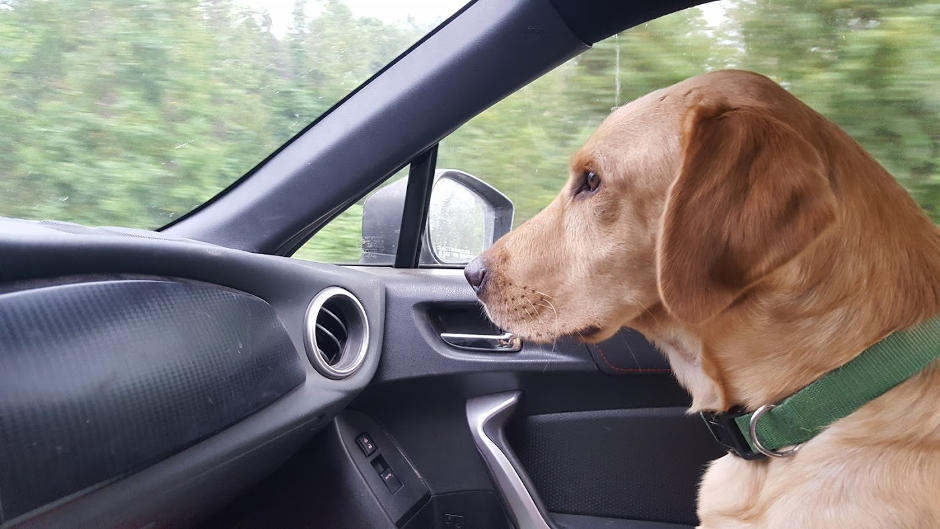 As I mentioned earlier, I adopted a dog of my own. A couple of friends had rescued him, but had to find a home for him, as their other dogs weren't terribly happy. So, I met gunner, and man was he a bundle of energy. Still a puppy, he is full of energy, and love, and happiness, and love, and energy, and happiness. I could not say no, and ended up taking him home.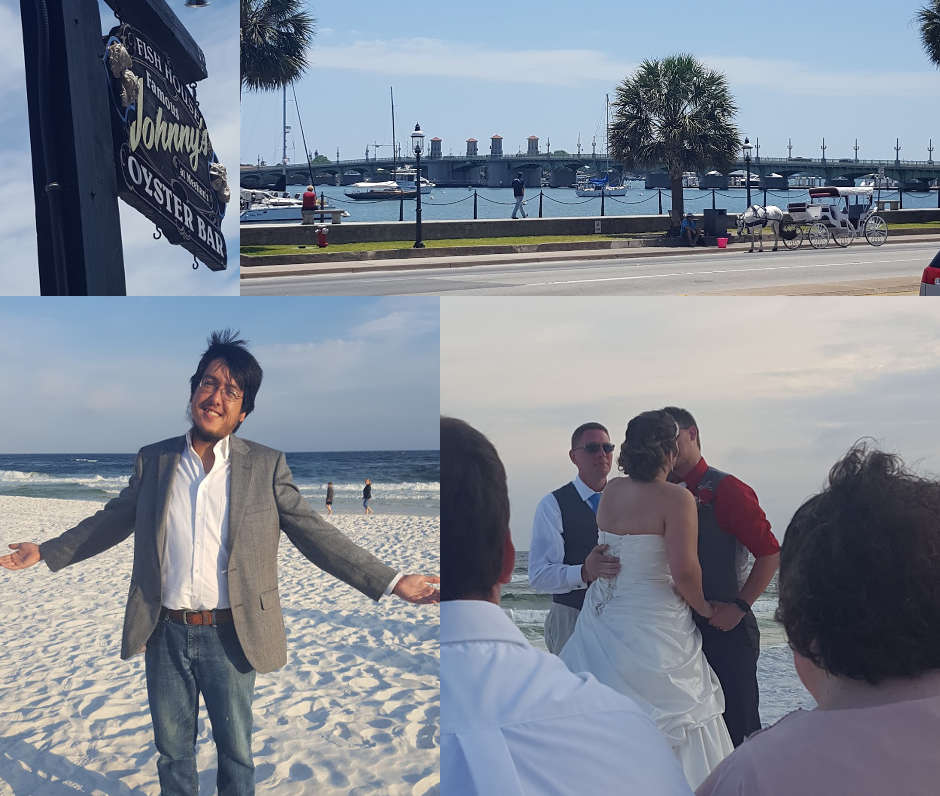 And… another trip to Florida… and another wedding. Mother's Day weekend, 2016, Tyler and I decided to visit both of our mothers. And go to a wedding that our friends also scheduled for that weekend. Seems like it would be a lot of driving, but it honestly wasn't all that bad.
Shortly after this trip, Tyler's brother in law, Kari's husband, Luke, was struck by lightning. Naturally, this resulted in a couple of trips to see them, and to give them support. Piled on top of this, a hurricane rolled through Florida, taking out a lot of communities with it. A few more trips for Tyler. Not to be gloomy and negative, I will say that Luke has been steadily improving since the incident. And late in the year, Luke got transferred to the VA in Tampa, and now he's back at home to continue his recovery.
But I'd like to go back to the transfer from the VA to Tampa. Luke was being flown back to Tampa, and Kari wanted to fly with him, but that would mean her car would be left in Atlanta with nobody to deliver it. The logistics of getting their vehicle from Atlanta to Tampa needed to be solved. This is where Tyler and I come into the picture, and put the Mother's Day weekend road trip to shame in comparison. That was a long whirlwind of a road trip, driving from Starkville to Atlanta, from Atlanta to Tampa, from Tampa to Pensacola (to see some friends), and finally back up to Starkville.
I think that pretty much sums up my last 4 years. There's a bunch more stories to share, but these are some of the highlights. It's been both amazing and tough. I've learned a lot, lost a lot, and gained a lot.