Many, Many New Things
20 October, 2013
Alright, so I haven't updated the page in a long time. I apologize. This has been a busy year, but definitely a good year. A lot of the business tended to fall into the Fall, so there wasn't much to report on in the spring.
But I did get started, though I need to actually finish it, on this project.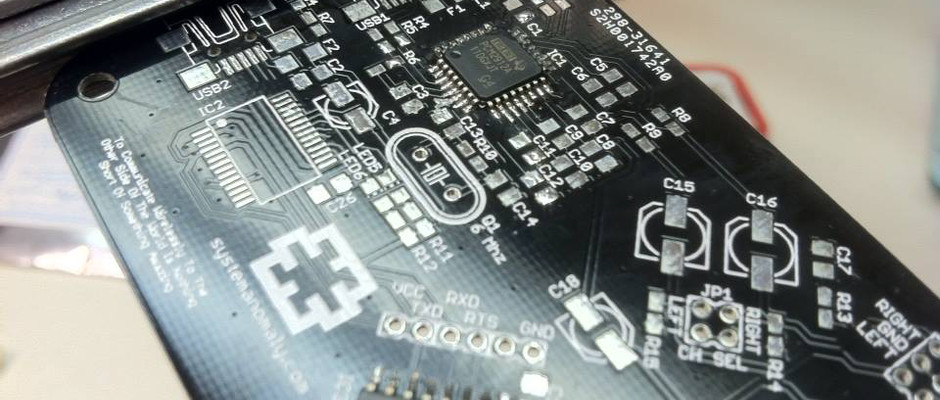 What is "this"? What you see there is the second revision of a board I've been developing for over a year now during my spare time. It combines a USB UART and USB Audio codec onto one board. It allows me to have a nice, electrically isolated circuit between my computer and a radio and reduces the number of cables running to and from my machine to the radio from around 6 to just 3. That is, when I finish it. It's also cheaper than buying a SignaLink USB and a USB serial adapter. Well, not to me, but to anybody that buys one. I got to eat the development costs, which is what really is keeping it from continuing at this point.
I'm hoping to have it done by next summer, printed and shipped to a few people who expressed interest. It also helps that there's some interest coming from MFJ. Honestly, SignaLink needs some competition, and a big name like MFJ would really give it to them. Especially since this board is 100% cross platform, out of the box.
So that's nice. And I'm sure you've noticed by now, if I haven't told you or you haven't heard about it yet, I picked up a new car.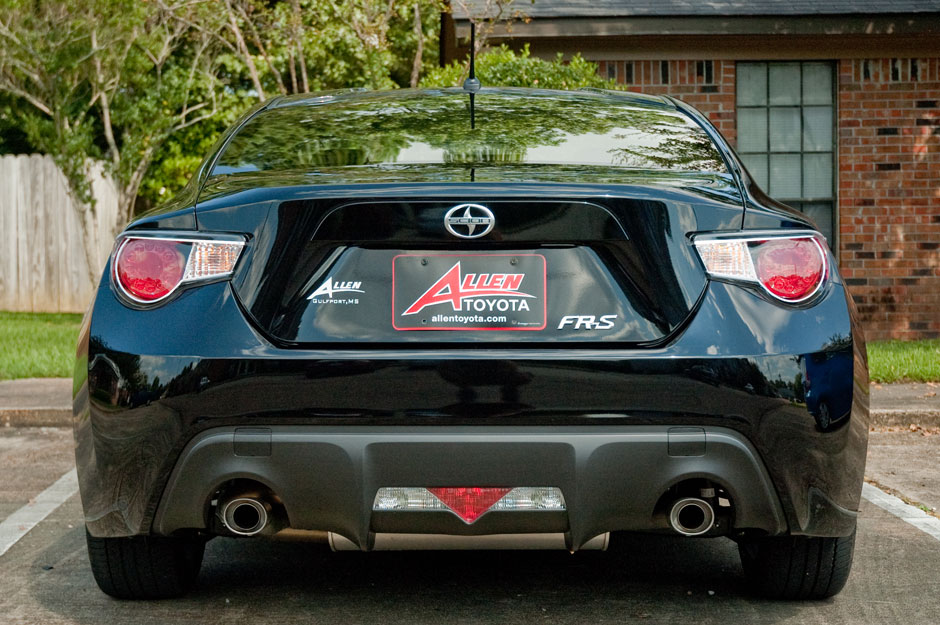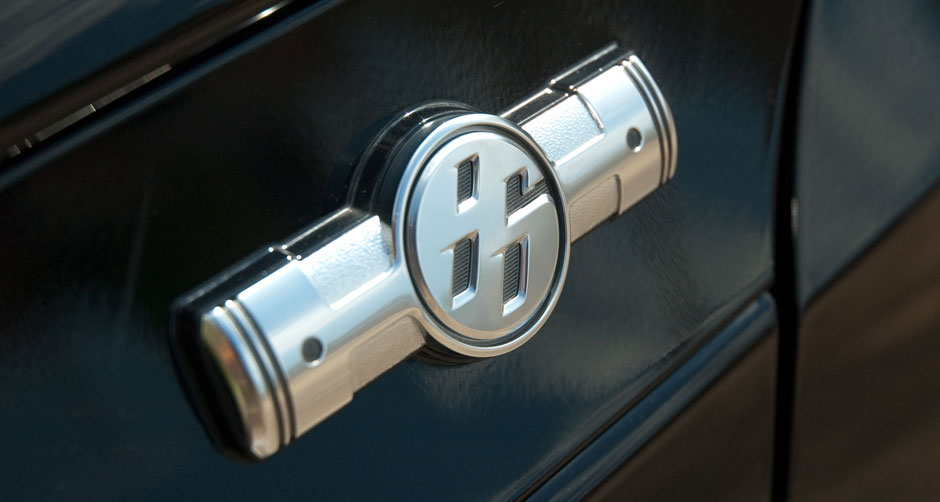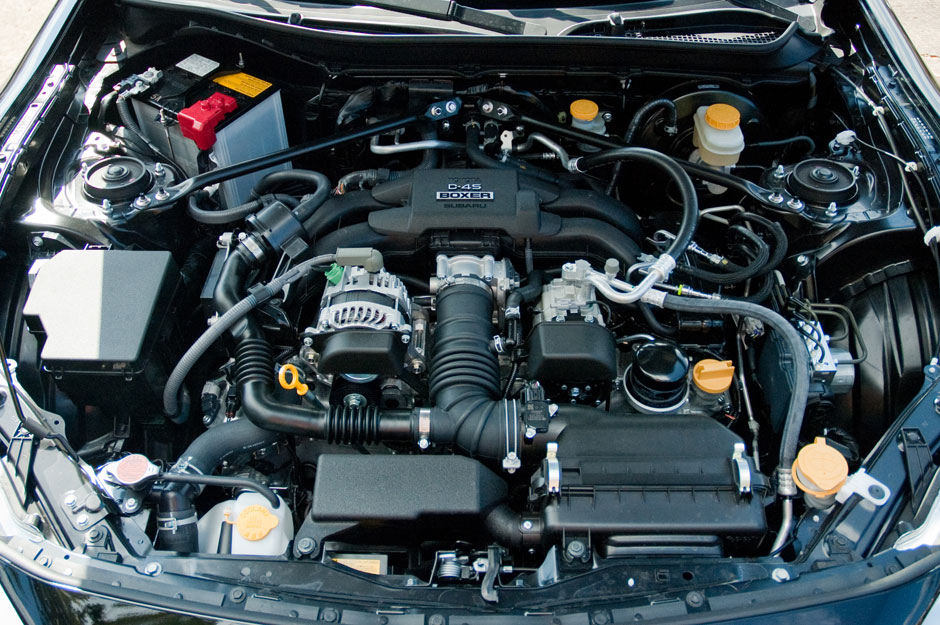 That right there is a 2013 Scion FR-S. Also known as the Subaru BRZ. Also known as the Toyota 86 (outside of North America). It's got a Subaru FA20 Boxer engine with Toyota's new D4-S direct and port injection system. Bore and stroke of 86 mm, 2L displacement, compression ratio of 12.5:1 (which is very high for a small production engine), and outputs 197 HP with 151 lb-ft of torque. And it sounds beautiful.
Now, for the money, I could have gotten a Ford Fiesta RS, but it's an incredibly small car, and I'd have to deal with something called torque steer, which is a common downside to a front-wheel drive car. The FR-S is RWD, so this isn't an issue. I could have gotten a Ford Mustang, but they're a dime a dozen and really only offers me a bigger engine. The Toyoburu is a cornering machine. I could have gotten a long list of really nice, used, RWD cars. But none of them would have been as efficient, safe, fun, or come with a warranty and maintenance plan, which, granted they're used, would require a lot of.
I mentioned efficient. With "spirited" driving, I get around 20 MPG avg. That's what the old sable got cruising on the highway. The highest I've seen is 34 MPG avg. Some people who actually try to eek out those MPGs will get more. It's crazy.
I mentioned safe. When I bought it, it had not been crash test rated yet. But knowing the history of Toyota's crash tests, and reading the feature list (stability control, traction control, front and side airbags), I figured I would get a pretty safe car. The car is officially now a 2013 Top Safety Pick. A can be assured, besides pure stupidity and extraneous circumstances, that I would be safe in this car.
Talking about accidents – not even 2 months, I've already been rear-ended. Guy had a muscle spasm, let go of the brake, and ran into my fully-stopped car. Quite a jolt, but I'm fine. The seats, interestingly enough, since they're designed to hold onto you, really helped dissipate the energy away from the body. The car goes into the shop Monday, and I get to drive a rental for a while. Joy. At least the other guy's insurance is paying for it all.
Anyways, back on subject. The car is fun. Really fun. How fun?
Need I say more? Anyways, enough car-talk. The final big thing this year, and the thing that is funding my new toy. I am now a systems programmer. Still work for the same University under the same ITS umbrella. I just had my office moved and my paycheck made a bit bigger. And boy, am I enjoying it. It's a very fulfilling job, and I'm still learning the ropes!
Ok, so the title "systems programmer" is a bit misleading. Yeah, there's a bit of programming involved. But there's a whole lot more general sysadmining going on. Configuring switches, creating virtual servers, making firewall exceptions, and much more. Basically if it isn't a user machine, actual software running on the server (to an extent), servers running Windows, or is part of the physical infrastructure (outside of networking gear, and that stops before installation), my group handles it. There's a whole lot going on, and when one fire is put out, there's always another to go find. I find myself not being productive way less.
Oh, did I mention that I get to enjoy this view during football season?
Ok, enjoy is relative. I still have to work, but its always in view of that beautiful field. I'm not one to always enjoy sports, but with a view like that, how can you not have school spirit. Well, school spirit expressed in guidance to the press box rules. At least the food is free.